Ever wondered which is harder to win, Copa America vs Euro?
As football enthusiasts, we love a good showdown on the pitch.
And what better way to stir up excitement than by comparing two of the world's most prestigious international football tournaments?
Copa America and Euro have graced our screens with thrilling matches, but when it comes to difficulty and intrigue, which tournament takes the crown?
Join us on this journey to explore the fascinating world of Copa America vs. Euro.
The European Dominance
In recent World Cups, European teams have consistently made their presence felt, with seven out of the last eight finalists hailing from Europe.
The likes of France, Germany, Spain, Netherlands, Italy, and Croatia have showcased their footballing prowess.
It's an undeniable fact that European teams have set a high bar in international football.
Copa America's Historic Three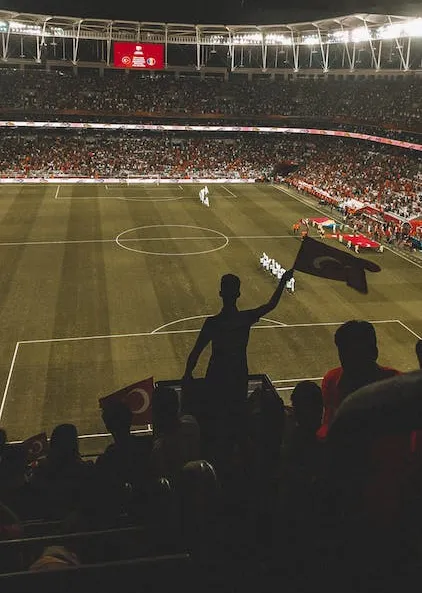 When delving into the annals of international football, Copa America stands as one of the oldest and most storied tournaments, tracing its origins back to 1910.
This venerable competition has witnessed the evolution of the beautiful game and hosted some of the sport's most iconic moments.
Yet, beneath its historical veneer lies an undeniable truth—a dominance that has persisted throughout the tournament's history.
The triumvirate of footballing might comprising Uruguay, Brazil, and Argentina has etched its name indelibly into Copa America's legacy.
These South American giants have collectively secured an astonishing 82% of all Copa America titles.
A statistic of such magnitude demands scrutiny, prompting football enthusiasts to question the tournament's competitiveness.
Uruguay, nestled on the eastern banks of the continent, boasts an illustrious football history that dates back to the early 20th century.
Their impressive Copa America record includes 15 titles, cementing their status as a true footballing powerhouse.
From the legendary exploits of the "Celeste" in the inaugural tournament in 1916 to their recent triumph in 2011, Uruguay's unwavering commitment to the sport is a testament to their footballing DNA.
Brazil, a nation that needs no introduction in the realm of football, has consistently dazzled spectators with its samba-style play and a galaxy of footballing superstars.
The Seleção has claimed the Copa America crown on a record 9 occasions.
The likes of Pelé, Zico, Romário, Ronaldo, and Neymar have graced the Copa America stage, leaving an indomitable mark on the tournament's history.
Argentina, the birthplace of legends such as Diego Maradona and Lionel Messi, completes this triumphant trio.
La Albiceleste has been a dominant force in Copa America since its inception, securing 14 titles.
The passionate footballing culture that permeates Argentina has led to a legacy of excellence, with players like Maradona and Messi crafting moments of pure magic in the tournament's storied history.
While the success of these three footballing giants is undeniable, it has raised legitimate questions about the competitive balance of Copa America.
The overwhelming presence of Uruguay, Brazil, and Argentina leaves limited room for surprise victors and may contribute to a perceived lack of competitiveness.
Other nations in South America, though undeniably talented, often find themselves in the formidable shadow of these footballing titans.
In contrast, the UEFA European Championship, commonly known as Euro, presents a diverse landscape where multiple nations have tasted glory.
This diversity has contributed to the perception of Euro as a highly competitive and unpredictable tournament.
As we explore the differences between Copa America and Euro, it becomes evident that while both competitions are rich in footballing tradition, the historical dominance of certain teams sets them apart in terms of competitiveness.
Frequent Showdowns
In contrast, Euro, held every four years since 1960, provides a longer and more challenging journey to the title.
The intensity of competition and the wait for glory make Euro a coveted prize.
South American Historical Powerhouses
In the annals of football history, South America has served as the cradle of legendary footballing powerhouses.
Argentina, Brazil, and Uruguay, affectionately known as the "Big Three" of South American football, have woven a tapestry of triumph and dominance that transcends generations.
In eras when the UEFA European Championship, or Euro, was yet to take its modern form, these South American giants held sway over the footballing landscape.
Argentina's ascent was nothing short of meteoric, boasting a staggering twelve official Copa America titles by the time 1960 rolled around.
This unparalleled success laid the foundation for Argentina's enduring legacy in international football.
Brazil, the land of jogo bonito (beautiful game), etched its name alongside its South American brethren, with three Copa America titles to its name.
The Seleção showcased a flair for the dramatic, enchanting the world with its captivating style of play and producing footballing legends that would leave an indelible mark on the sport.
Uruguay, a nation with a population dwarfed by its footballing achievements, held the distinction of being a footballing powerhouse even before Copa America's official inception.
With ten official titles, including the inaugural tournament in 1916, Uruguay's prowess in the sport became synonymous with excellence.
During periods when the Euro was yet to grace the football calendar, these South American historical powerhouses reigned supreme, casting a formidable shadow over the rest of the continent.
Their dominance not only underscored the region's footballing pedigree but also set the stage for an enduring legacy that continues to define international football in South America.
Shifting Football Landscape
The football landscape shifted towards Europe in the 1960s, leading to a gradual decline in South American dominance.
Other South American teams began closing the gap. Bolivia, Colombia, and Chile made their mark.
Even teams like Mexico, Honduras, and the USA made it to the semis, thanks to format changes in 1993.
European Powerhouses Rise
In Europe, football giants like Germany, Spain, France, and Italy showcased their prowess. England, despite its historical strength, couldn't claim the Euro title.
The tournament format changes and evolving football dynamics in Europe have led to more unpredictability and surprise teams.
The New European Order
As South American powerhouses waned in the 1980s, European teams stepped up their game.
Surprises became common in Euros, with teams like Denmark, the Czech Republic, Turkey, and Wales reaching the semis.
Portugal, previously missing in the semis, clinched the title in 2016. 
The balance of power had shifted.
Conclusion – Copa America vs Euro
In the Copa America vs. Euro showdown, personal preference takes center stage.
Do you favor the frequent battles in Copa America, with its trio of dominant teams, or the less frequent but fiercely competitive Euro, where surprise teams emerge?
The choice is yours, but one thing is certain: both tournaments showcase the beautiful game in their unique ways, captivating fans worldwide.