One of the most well-known names in the field of celebrity chefs is Ameer Natson. However, Ameer is not just well-known but also a recognized, multitalented person. He is a chef, businessman, humanitarian, faith leader, and also the founder of Become Creative.
Natson made the decision to pursue culinary studies at the International Culinary Center in New York after completing high school. Then in Trenton, New Jersey, he worked as a personal chef for a financial advisor.
He has worked with and fed a variety of A-list celebrities throughout his career as a celebrity chef, including Beyoncé, JAY-Z, Queen Latifah, Oprah, Pharrell, Lebron James, Tyler Perry, and a lot of others.
Awareness improved his brand, which resulted in public recognition. Natson later helped create a program for The Food Network and has made appearances on NBC, BET, BBC, and many other major news networks.
Ameer Natson has utilized his experiences in both adversity and success as well as his travels across the world to emphasize what is most needed in areas that are similar to where he is. Ameer founded "Become Creative," a full-service creative and marketing business, after seeing that it was difficult for minority creatives to succeed because they couldn't compete in fields where they couldn't compare. This agency hires local talent from inner-city communities.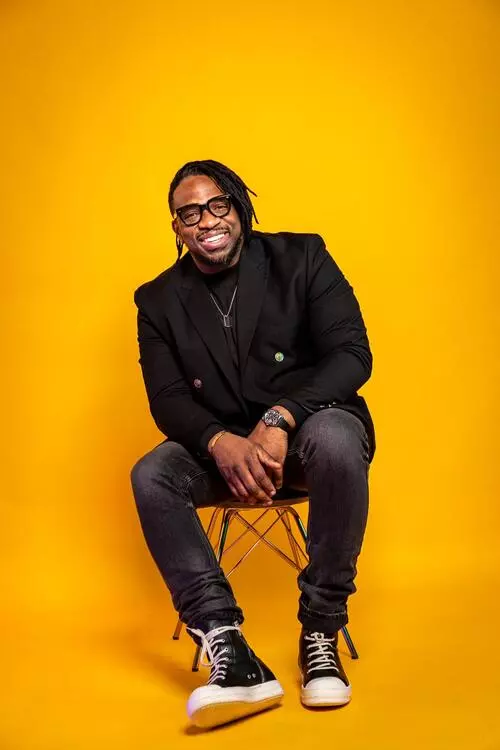 A co-working environment and culinary kitchen for Black creatives and aspiring chefs, Become Media Studio opened its doors in 2020. In Irvington, New Jersey, Natson opened the doors of Become Creative Agency. For creatives and budding cooks, this 5,000-square-foot co-working space and gourmet kitchen serve as a playground.
"My dream is to ensure that my community, our communities are independent and self-sufficient," Natson added when asked about his vision for the business. "I can't wait to open the doors and assist individuals in making their hopes and dreams come true."
Every project must begin somewhere. Ameer didn't know what lay ahead for him when he began his culinary journey, but he didn't give up and today he is unstoppable. He started a business, grew it, and today he and his company have many businesses.
Ameer Natson undeniably inspires young people and aspiring chefs. Children look up to him as their role model, watch his cooking demonstrations, and get knowledge from him.